The Hilltop Hideaway invites you to…
 Indulge Yourself!
Internet Specials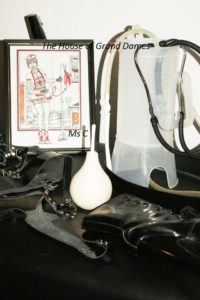 If you found us through a 3rd party directory and enjoy what you see then you should probably book mark us on your device. With the way advertising is changing a lot of directory's are shutting down! They have already started with another major advertiser as of Aug 2019. If you have an Instagram acct there is a direct link to this site on our welcome pg.
Specials aren't usually announced on the What's New page so don't forget to always check this page to find out what the current Specials are!
Our normal prices start at

$250

an

hour

for basic bdsm, fetish or fantasy sessions. Please remember that 

you must reference

 the 

 Special

 you're interested in when making your appt to receive discounted pricing.
We will be posting 
Pop-Up specials so stay tuned!

 These specials will be on varying days.
Pop – Up Special:

Tuesdays and Wednesdays Feb 18-26, 2020
Student discount with Morticia:  Basic bdsm, fetish, and fantasy sessions are $180.00 for the hour.
Doubles are :
$200 = 30 min
$280 = 45 min
$340 = 60 min

 
Regular Specials:
Naughty Explorations: $180.00 = 50 min. 

This includes

Prostate

massage

(10 min done at the beginning)),

1 enema & 1 hand held toy

(done after the enema)
1 hr Foot Fetish only = $180
N

ew Client Special =

$50.00

 off most bdsm, fetish, fantasy sessions during normal business hours. This

excludes

weekends and

special arrangements

with a Domme that is coming in on an unscheduled day.
Please call the play space at

323 667-0095

 for more specific info or to make an appt and

 reference 

the 

special

you′re interested in.
You must mention the

Internet

 Special

when inquiring or making an appt in order to get discounted pricing. Of course if you are a member discounted pricing is available to you all the time!
So why not Indulge Yourself! Come and play!
Bottoms Up!!!