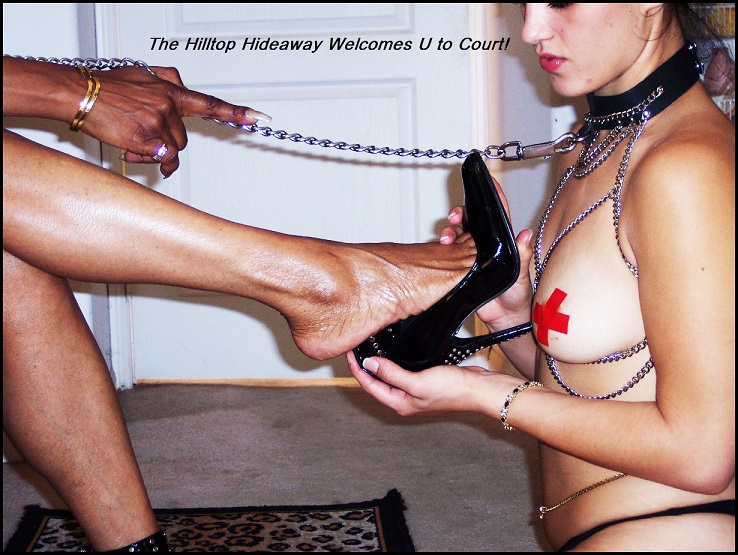 My Kinky Queendom is a land of dark desires located in the realm of fetish and fantasy.
This Queendom is strictly for the discriminating fetish enthusiast! You have permission to succumb to your diviate desires because here almost nothing is taboo!
The Hilltop Hideaway is a art filled fetish gallery for your sight and senses.  In luxurious private quarters you may explore the darkside and its many shades of grey. This unique bdsm fetish court is fully equipped for your fantasy adventure.
Lets create an experience of erotic exploration in this premier destination for fantasy fulfillment. You will only find women of strength and grace here. They are specialists in Bdsm, Fetish, and Fantasies of all sorts!
All visits are tailored to fit the individual person. If you are looking for sexy, sensual, playful, or strict creatures that love what they do your adventure begins here!
Are you ready to go on a journey of self discovery in a land of erotic dark desires? Will you relinquish power to someone that can titillate your mind? If so, you are cordially invited to Court.  The Queendom awaits!  It's time to….